2D Artist and UI Designer. Digital Accessibility Intern. MSU GameDev 2020 Cohort.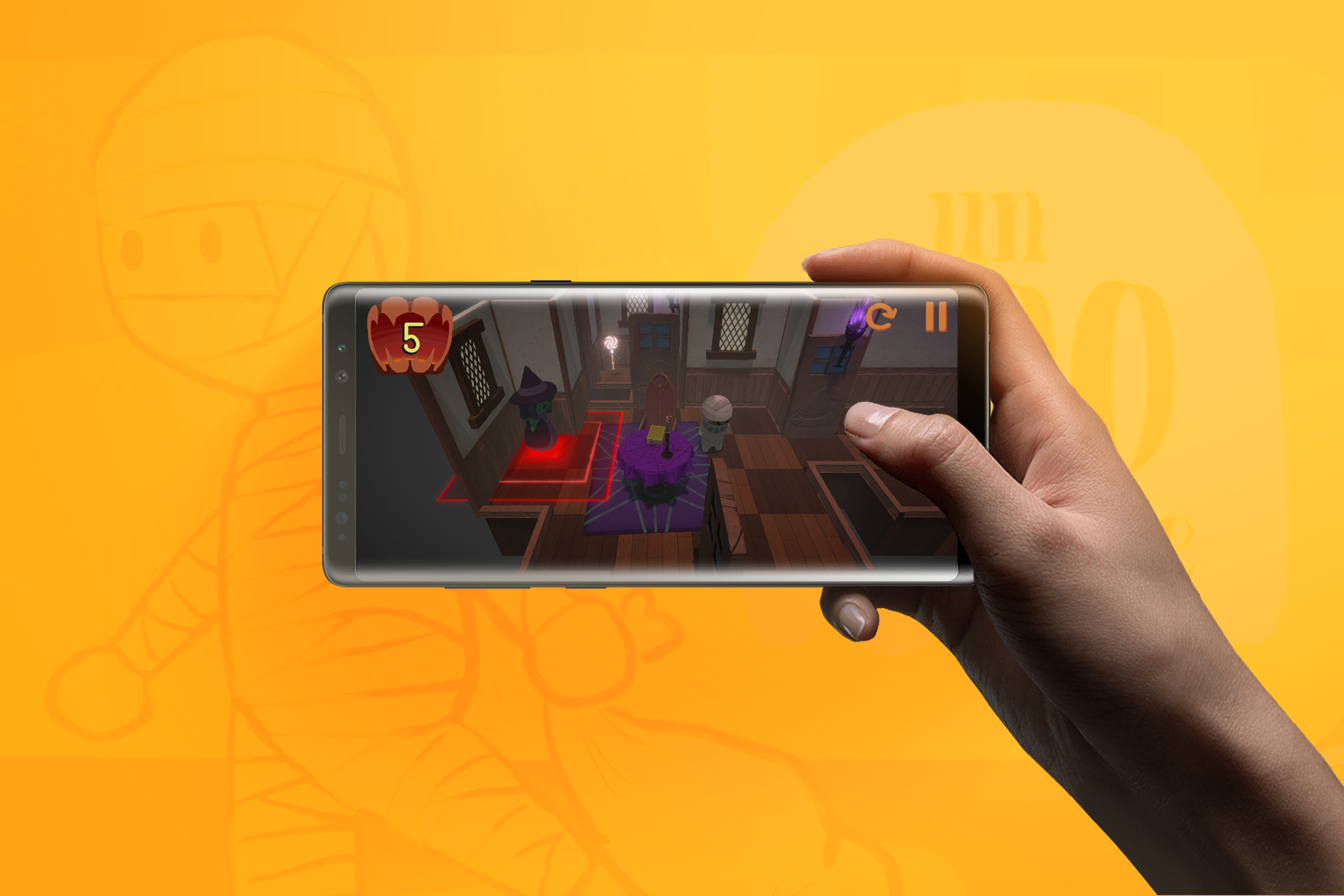 UXUI Lead for unBOOlievable, a semester long project for MSU GameDev, releasing on December 12, 2019.

UnBOOlievable is a 3D mobile puzzle game where you use turn-based grid movement to collect candy and avoid monsters. Can you steal all their candy and escape?

Lead 2D Artist for benevolent, released Fall 18. Out of all games produced that semester, awarded Most Innovative.
Four Benevolent Creatures of the Si Xiang rule the cardinal directions and each has a story to tell. But as time moves on, we forget our past and where we came from, and the narratives that once guided villages fade out of existence.
Move using WASD or arrow keys, interact with statues and dialogue using space, and use your mouse to play through the three main puzzles of the game!